MACHVISION Values Work, Family, and Life
》Balance of Work and Family
No doubt family needs the most attention in life. We work for family and other reasons. MACHVISION believes that any work that sacrifices family is not worthy. In view of this, MACHVISION strives for the balance between work and family. We believe that the main purpose of work is to learn and obtain a sense of achievement, so that employees can work happily and persistently and support their family.
MACHVISION encourages employees to work efficiently and discourages overtime.
》If overtime is required, employees are encouraged to start working earlier.
Employees are encouraged to leave the office on time and spend more time with their family and children. In this way, they may support the family and stay healthy at the same time.
》If overtime at night is required, employees have to go to work on time.
Many companies allow employees to work overtime at night and go to work late the next day. This is not allowed in MACHVISION. Having enough sleep is important to work efficiently next day.
MACHVISION pays attention to the comfort of the working environment, which improve the intention to work and work efficiency
》Ergonomics seats with backrests are offered
Seats are the most important partners at work. We spend most of our time sitting on our chairs every day. How to make employees sit comfortably becomes the most important task. Currently, ergonomics seats are offered in the R&D office.
As MACHVISION is another stage in your life, employees are guided to demonstrate their passion and value in MACHVISION.
》Remember the definition of partners and understand the spirit of service
Guide the juniors: Employees should guide the staff and provide timely assistance.?
Be loyal to peers: Employees should provide timely assistance for peers and learn from each other.
Respect the senior: Employees should complete tasks assigned by superiors.
》Cultivate psychological well-being and bring talent into full play
Employees should first have a compatible mind to have a healthy body and a positive attitude toward life, so as to bring their talent into full play and obtain a sense of achievement.!
》Protective Measures for the Workplace and Personal Safety
Item

Content

Access Security

1.All-weather surveillance system.

2.Access system at each entrance/exit.

3.Contracted security company at night and on holidays for the safety of the plant.

Equipment Maintenance and Inspection

1.Equipment or firefighting facilities (such as fire alarms or fire extinguishers) are maintained or repaired yearly, quarterly, or monthly on a regular basis to keep them best available for use at any time.

2.According to the regulations of fire service, a qualified fire inspection company shall be appointed to carry out the fire inspection in the plant every year.

3.The electricity system, air conditioning, firefighting facilities, hazardous equipment shall be inspected and maintained cycle by cycle.

4.According to the Occupational Safety and Health Act, the qualified inspection company shall be appointed to carry out the inspection of the work environment, including noise, lighting, CO2 concentration, and chemical concentration, every six months.

Preventive and Response Measures for Disasters

1.The Company sets up the Regulations Governing Preventive and Response Measures for Disasters, which specify the roles and tasks of the personnel at all levels in case of emergencies, major events, and general accidents for the prevention, treatment, and reporting of disasters, events, and accidents.

2.The Company forms the self-defense fire group, including extinguishing class, reporting class, evacuation guidance class, security class, and rescue class.

3.To maintain and manage the safety and health of employees, the head office is the Level 1 unit in charge of promoting the environmental safety and health.
6F Ninja village_Weight Training Machine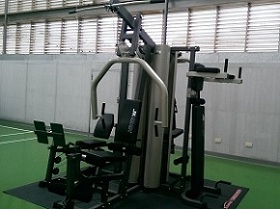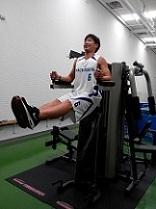 6F Ninja village_Badminton Court & Match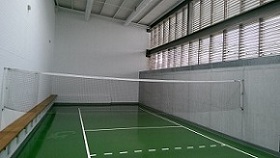 6F Ninja village_Annual Ping Pong Match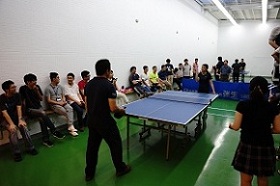 6F Ninja village_Golf Practice Field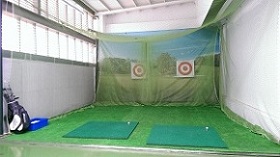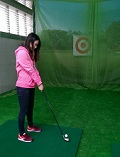 Passion is the energy of life; courage is the power of life; practice is the beginning of success. MACHVISION hopes that employees can achieve success by learning actively, making improvements, and practicing precisely. Let us rise and shine for now and ever!